Aged between 14 – 20 and living in Hampshire? We have an exciting and completely free opportunity which you don't want to miss!
*Aged 14 by 1st October 2023
For more information or for any queries, please contact Zui at: [email protected]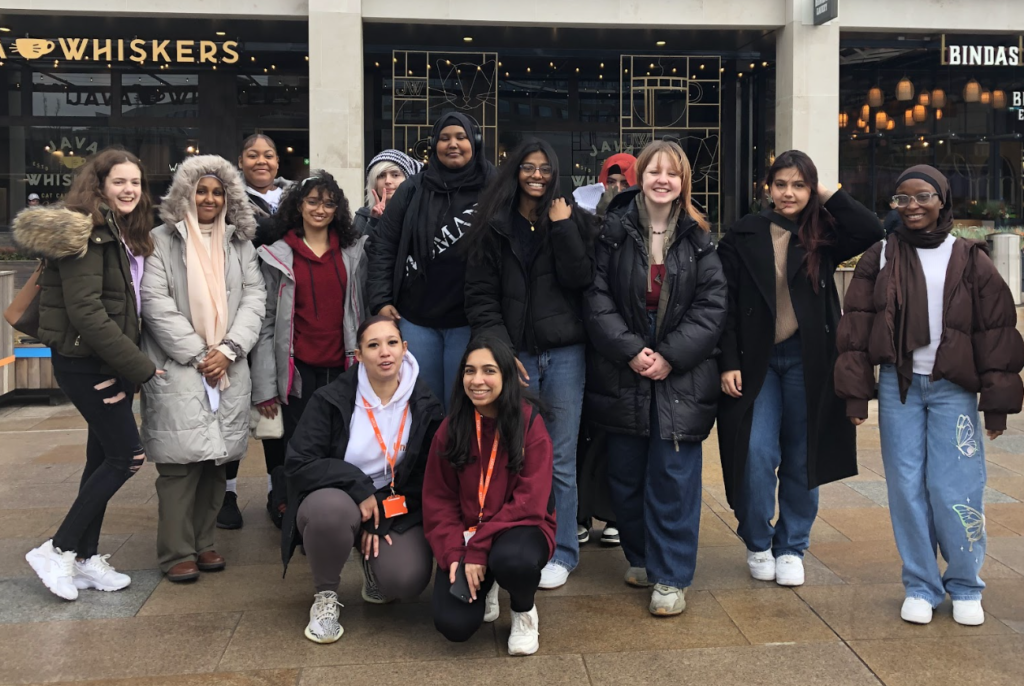 Launched in 2022, the I AM: Programme seeks to empower passionate young people to make change within their context particularly around the themes of Equity, Diversity and Inclusion (EDI). Run in collaboration with the Verizon Foundation, the programme aims to create a safe space for young people to explore their identity, and identify social issues within their communities that they'd like to change.
Over the course of 4 weekends, young people will meet like-minded individuals to begin exploring and designing a campaign to address a current issue within their societal context. These weekends will also include EDI and social justice workshops and theory sessions; networking opportunities with guest speakers and activists, and campaigning masterclasses, thereby enabling young people to better understand power and influence in their communities and make lasting change. The programme ends with a fun and exciting activity day to celebrate the progress and hard-work of the young people!
Weekend 1: Understanding Power (14th & 15th October)
Explore the themes of Identity, Community, and Power and Privilege 

Learn about the current EDI issues in the UK and the Equality Act
Weekend 2: Influencing Power (4th & 5th November)
Research and learn from other EDI changemakers and campaigns 

Create an EDI campaign to change something within your community
WEEKEND 3: Building Power (18th November)
Learn about campaign methods and strategies 

Build your campaign and get feedback
WEEKEND 4: Creating Change (25th and 26th November)
Present your campaigns and network with influential activists on Saturday 

Graduate from the programme and celebrate your progress with a fun activity day out on Sunday
You'll be gaining a lot! Including:
Improve CV skills that employers and colleges look for such as communication, networking, teamwork, leadership and time management and get a certificate of achievement at the end
A FREE project branded hoodie
The chance to make a difference in your community whilst having fun
Meet new friends from different backgrounds
Network with influential activists
Project planning practice and experience
All the food, travel and refreshments for each weekend included
We only have a limited number of places available and they are filling up fast, so click the link to take you to our short and simple application form to secure your place. The deadline to apply is Sunday 8th October, but early application is recommended to secure your space!
In its first year, the I AM: programme was shortlisted for the 2022 British Diversity Awards as Best Community Project of the Year, and we can't wait to create more change this year! Read what some of the young people from the 2022-23 group had to say about the programme:
"Everyone was really nice which made it easier to feel welcomed. The safe space created helped everyone share their experiences and perspectives on social issues. I enjoyed learning about how to campaign and also learning about others' perspectives on how society needs to change. I was able to develop my ideas and work on a campaign about an issue I'm passionate about."
"I liked how the programme taught us about social theories such as Critical Race Theory, Feminist Theory, Islamophobia, and Queer Theory. Being able to talk to the guest speakers and activists who specialise in the fields I am passionate about gave me interesting perspectives on these issues. I also liked the guided space to work on our confidence, organisation and passions."