We are so excited to be welcoming guest speakers to St Augustine's this week!
During the panel chat, you will hear from social entrepreneurs about their journey; any challenges faced and be able to take away some top tips for starting your own business.
Hilary McCrea
'fashionbytes' is an exciting multi-media platform designed to help anyone within the fashion industry. This includes new, emerging and established talent flourish through a mix of live educational events, industry news and a vibrant community, allowing creatives, design talent and experts to share ideas.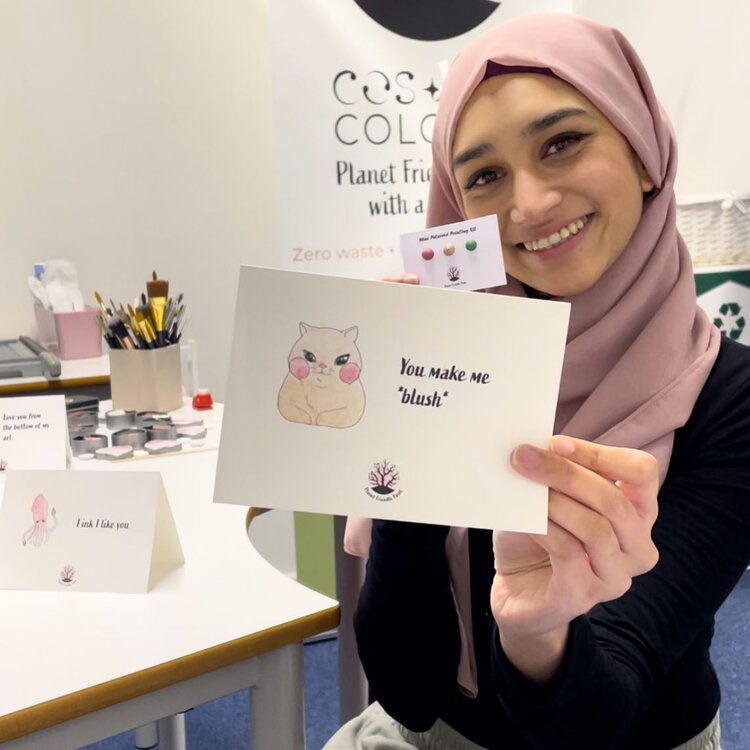 Ameenah Begum
We create zero waste, handmade, watercolour paints made from upcycled waste cosmetics to create a unique painting experience suitable for artists of all abilities. Planet Friendly Paint provides an innovative circular economy solution to the ever-growing cosmetic waste problem, worth over €180million in Europe alone.
At the end of the panel chat we will have an opportunity to ask questions. You may wish to do this on the day, however, if you'd prefer to submit your question below an Unloc member of staff can read it out for you.
Your identity will be kept anonymous, but please include your name for records.