The information on this page has been created by members of Southern Health NHS Foundation Trust's Youth Board to share the things they wish adults knew about mental health, based on their own experiences as well as the experiences of other young people from across Hampshire and The New Forest. Explore this page to hear directly from young people the things they want you to know to help better understand, support & be there for any young person who is struggling or has struggled with a mental health problem.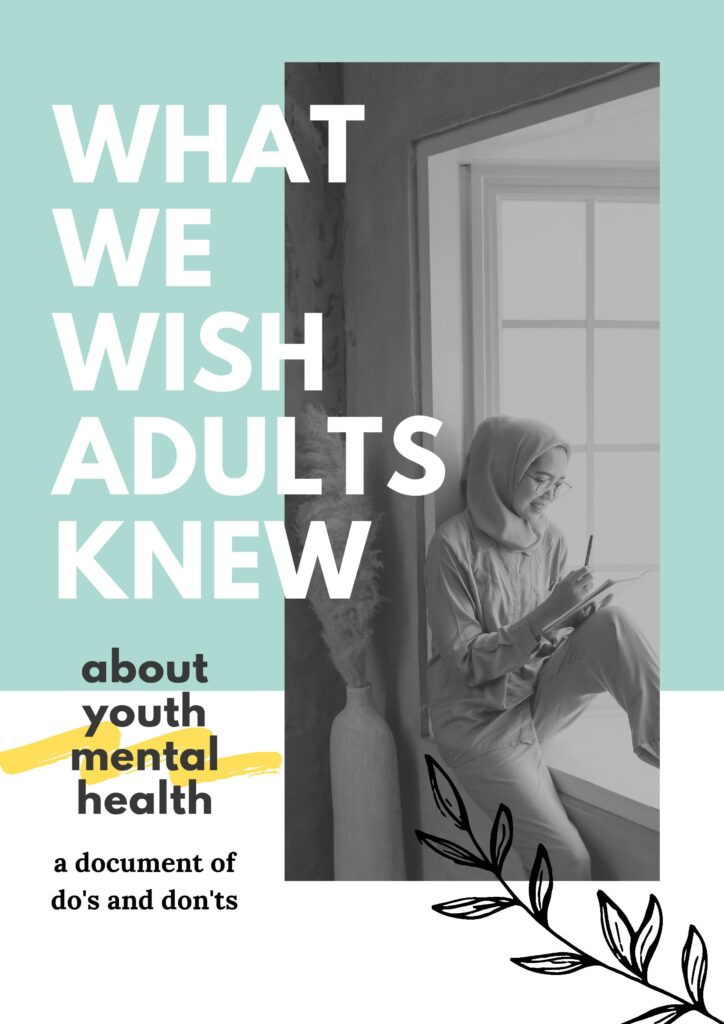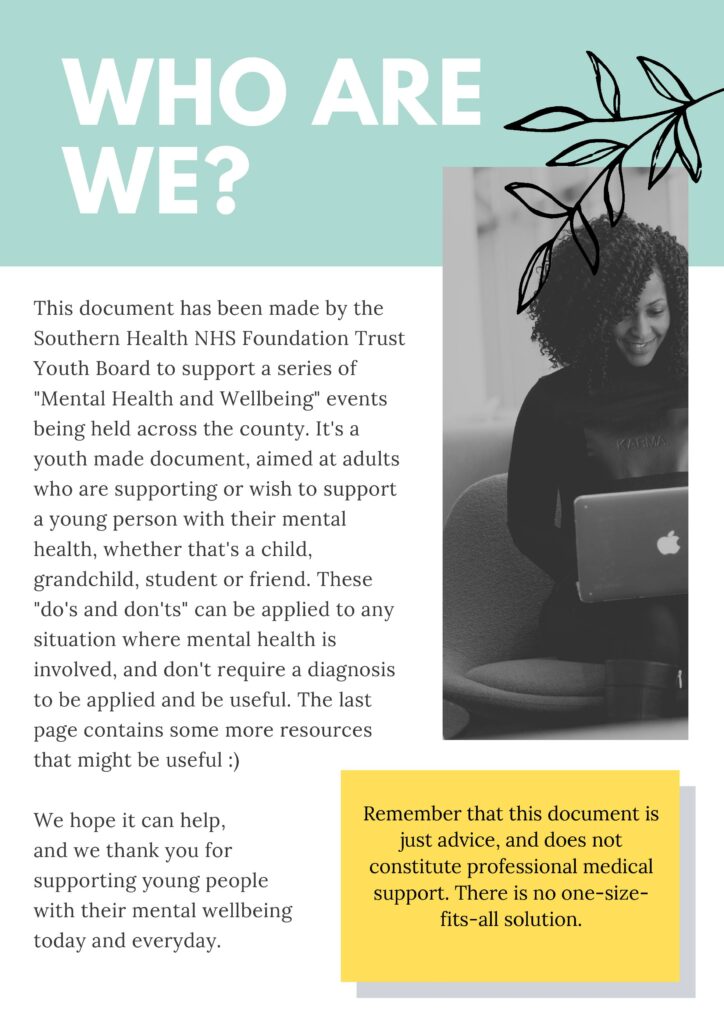 Resource created by Anna, Southern Health NHS Foundation Trust Youth Board Member
THE NHS HAS MANY USEFUL RESOURCES ABOUT BOTH MENTAL ILLNESSES AND SUPPORT NETWORKS:
CHARITIES ARE A GREAT SOURCE OF BOTH INFORMATION AND SUPPORT:
CALM Mind Papyrus Young Minds Frank
REMEMBER YOUR MENTAL HEALTH IS JUST AS IMPORTANT!
SUPPORT FOR PARENTS & CARERS