During this session we will explore the purposes of networking, the skills involved and why it's important to get yourself out there!
To start, there are two types of networking, those you already know and those you are yet to meet.
Have a go at identifying the people you already know that might be relevant to your interests, passions or career sector.
– Understand what the term 'networking' means and where it can be used
– List at least three benefits of networking
– Practice and demonstrate your networking skills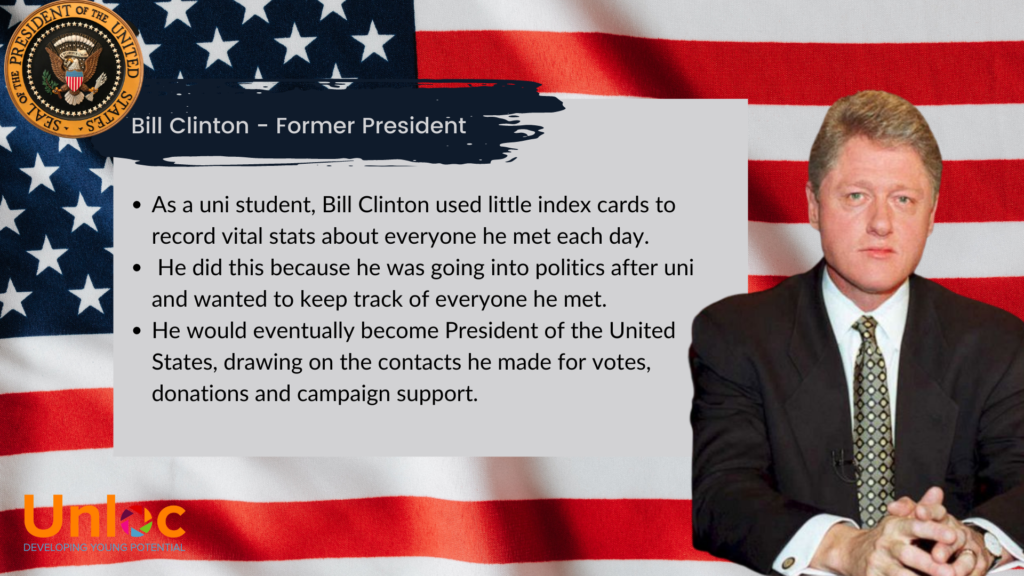 Networking is an activity that can make some people nervous or anxious, as it involves putting yourself out there and meeting new people. 
To work on your nerves and to help you feel confident, you will have 15 minutes to practise Speed Networking. Remember to project confidence and speak to as many people as you can. 
For at-home learning – Practice interviewing and talking about yourself in front of  a mirror or with a family member. You could also interview one of your friends who is currently also working from home today, using these questions.
– Tell me a little about yourself
– What are your main hobbies and interests?
– What are your best personal skills?
– What are your personal strengths?
– Tell me an amusing story that has happened in your life.
– What are your ambitions personally and professionally?
With all your networking knowledge, have a think and research some events you could potentially attend for networking. Eventbrite can be a great tool for identifying networking opportunities, many events are free to go to but provide the chance for powerful conversations.
Try to find at least one event you could sign-up for and finally answer the three summary questions on the teams form for this tutorial.
Use the Teams form for this tutorial session to answer the questions below:
– What are the benefits of networking/why is it important?
– What can you do to make a good first impression?
– What are three things you should avoid doing while networking?